VERY picture heavy post

a few weeks ago my mom and i made strawberry jam. i finally got around to posting the pictures.

fresh strawberries picked by me at bauer berry farm



what was left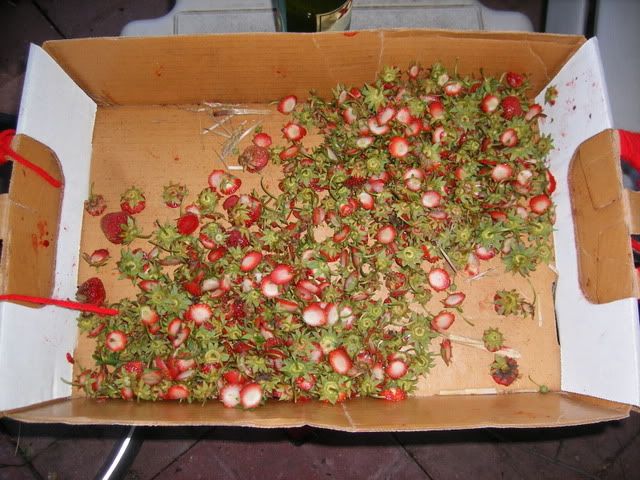 mash the berries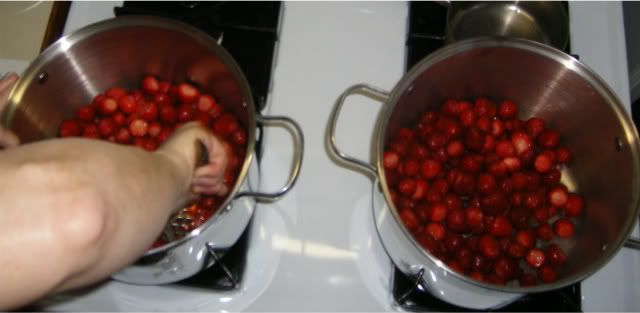 bring to a boil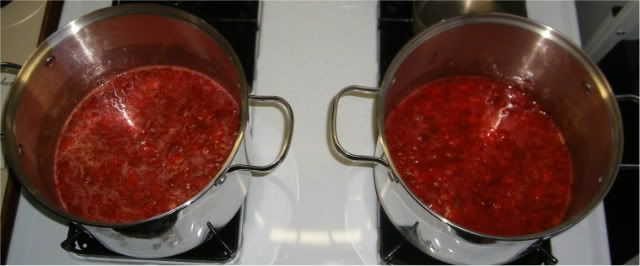 scoop off the foam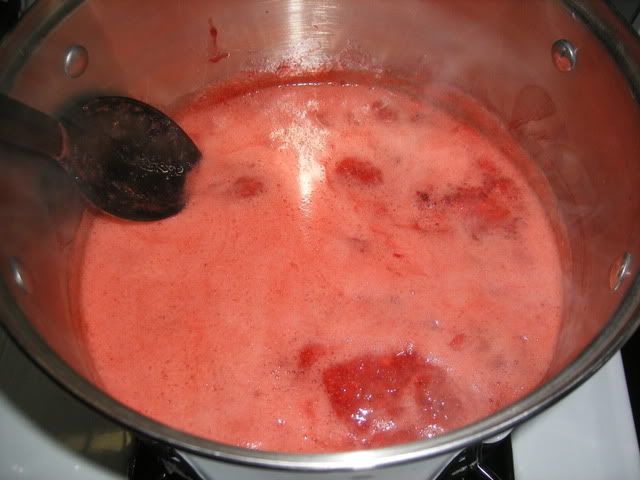 foam is funny stuff when it cools, it gets stiff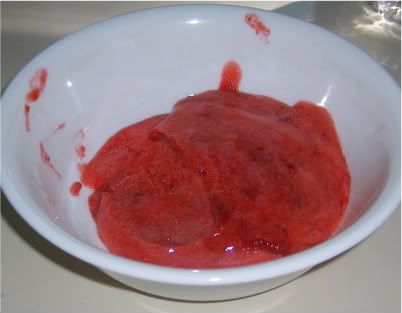 fill up the jars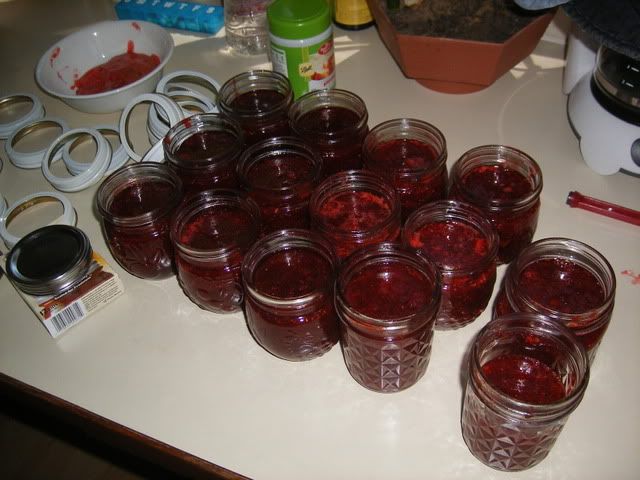 try not to drool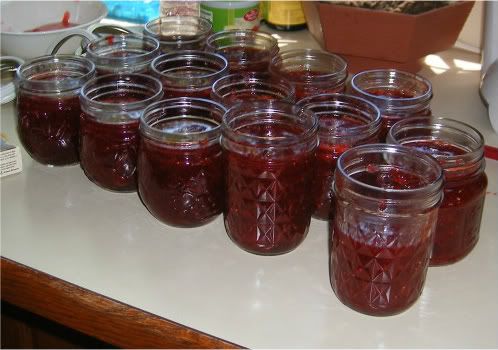 strawberry jam recipe



2011 strawberry jam
8 cups strawberries
4 cups sugar
5 tablespoons pectin
Mash berries in pot with pectin.
When liquid, add sugar.
Bring to a boil for 1-2 minutes, then turn off heat.
Scoop off foam, fill jars.
Process 10 minutes in canner.
Made two batches, the second was closer to 7 cups berries with 3 cups sugar. Total of 13 and 1/ 2 jars

necessary canning equipment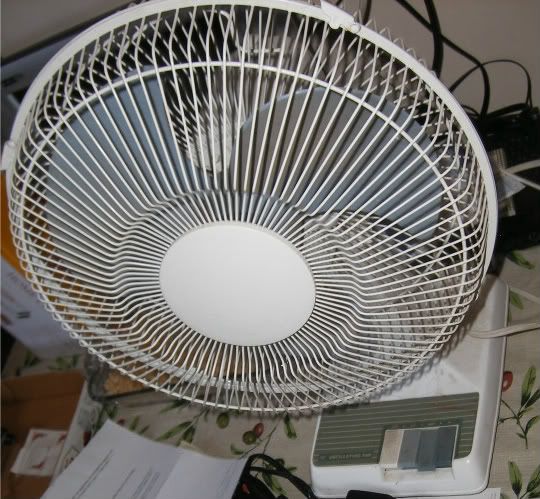 load up the canner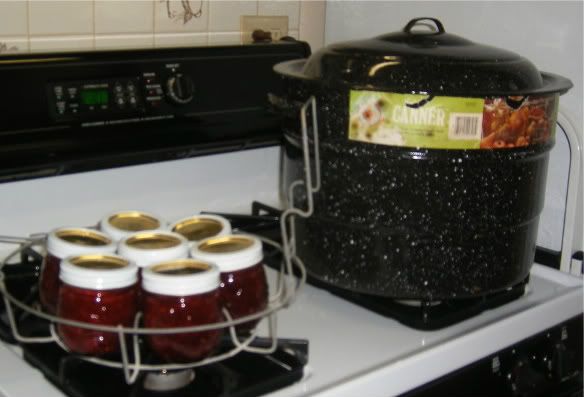 the tall skinny jam jars dont stay upright in the canner when the water is boiling, so my mom solved that by wrapping the jar in a dishrag.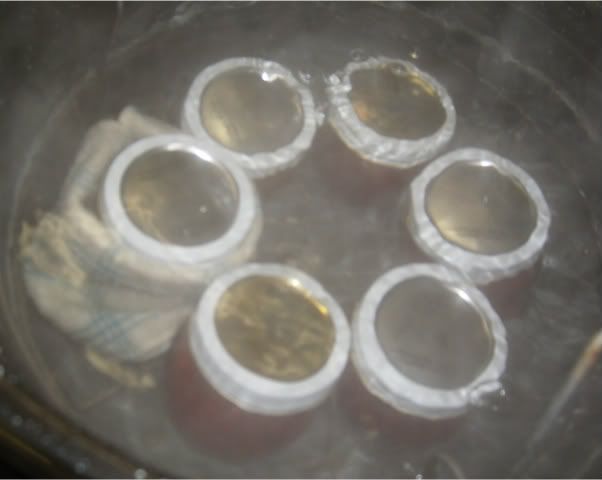 done! commence nomming!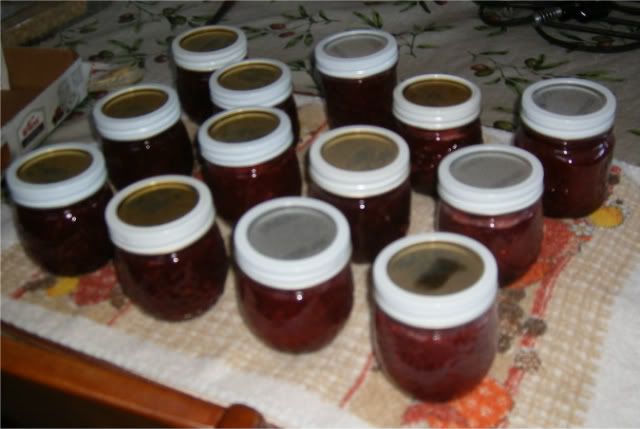 -------

last weekend my mom and i made triple berry jam.

we went to the farmers market, despite the rain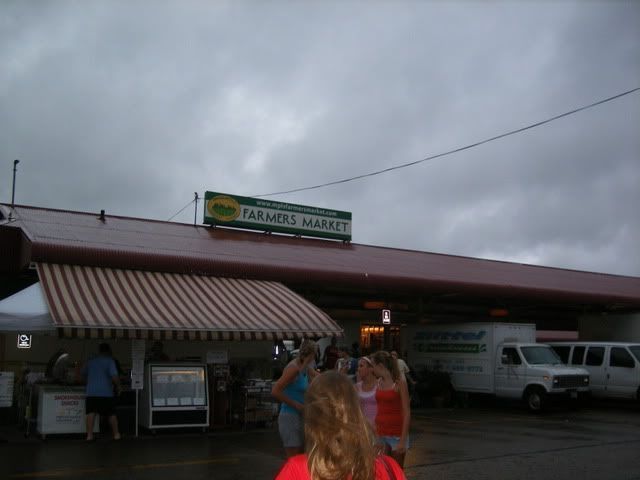 and bought blueberries, raspberries, and blackberries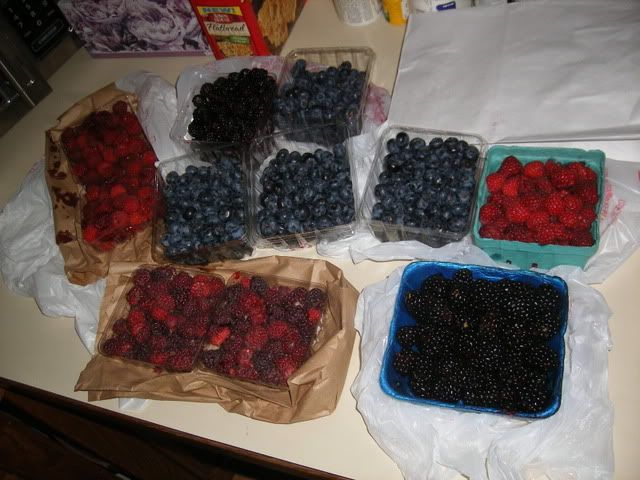 we ran them thru the sauce strainer thing i got for making tomato sauce. it made really quick work of the berries.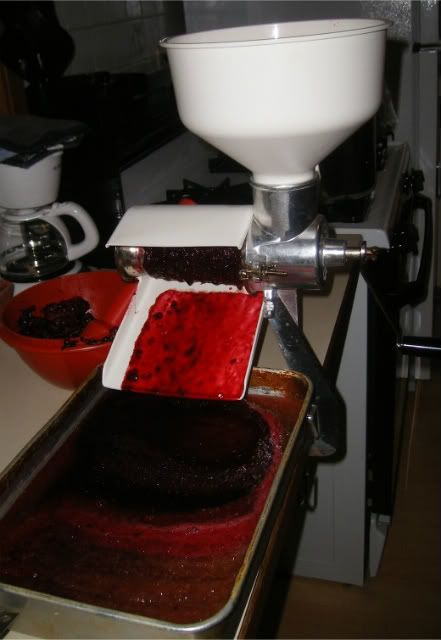 the pictures are so dark because it was terribly dark outside from the rain. i didnt take that into consideration while snapping all the photos.

the seeds getting strained out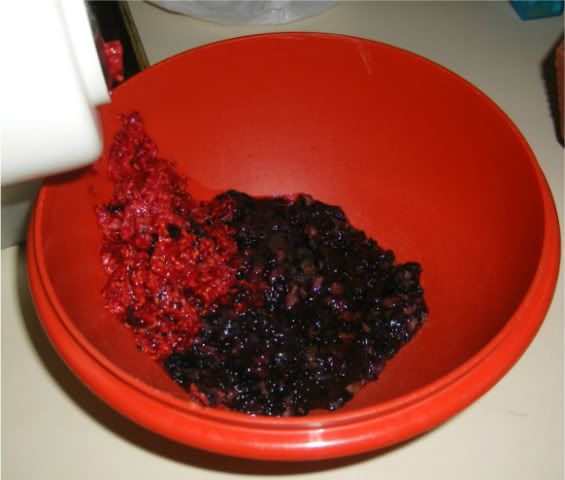 i like the color change. from left to right in the pan its blueberries, raspberries, and blackberries.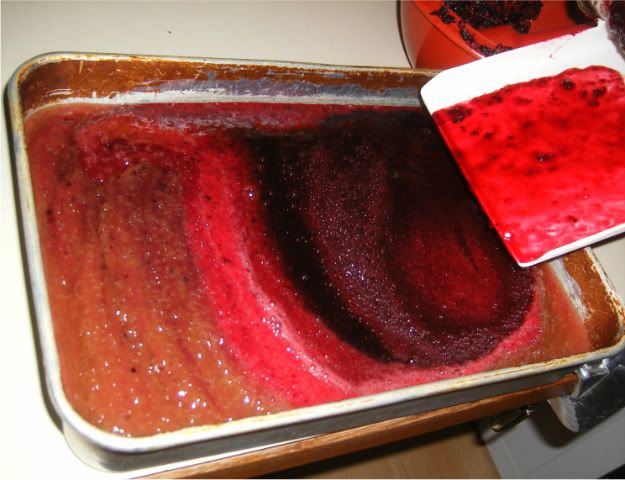 end result of all the seeds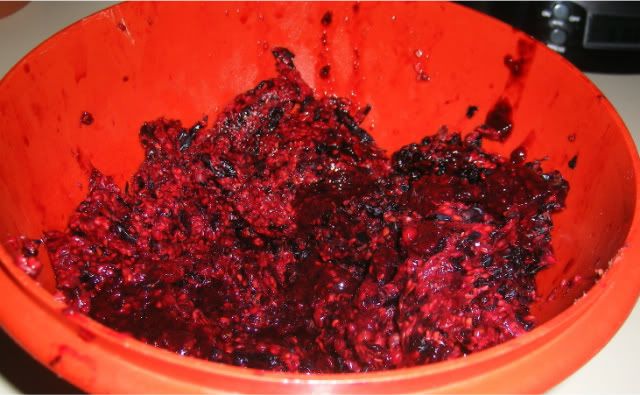 boiling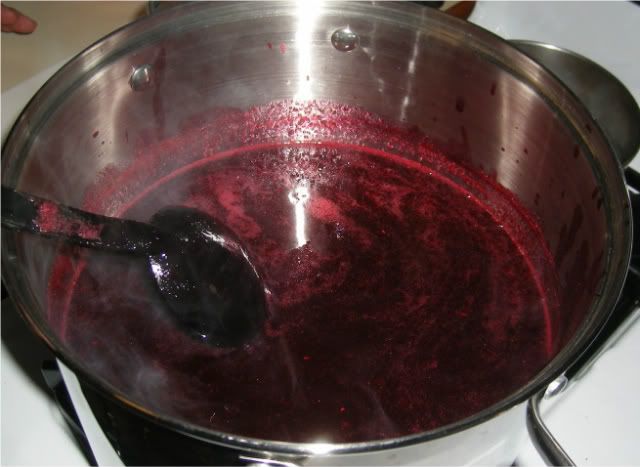 ladling into jars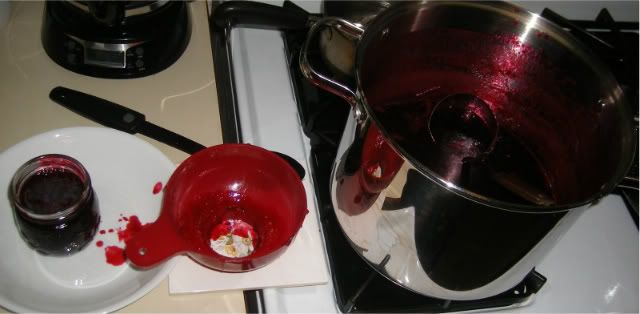 try not to drool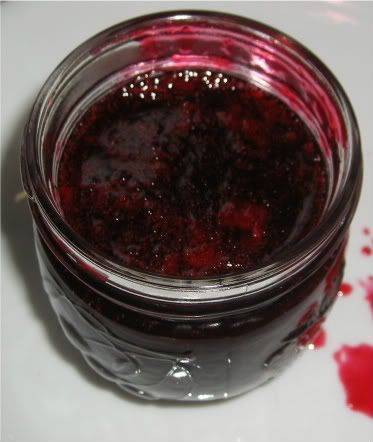 prepare for nomming!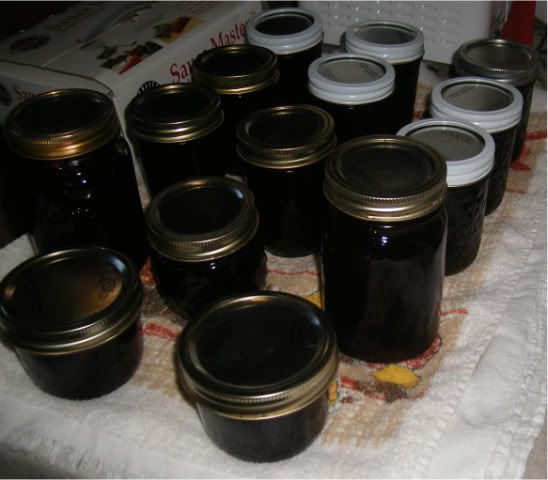 2011 triple berry jam
1 pt blackberries, 4 pts blueberries, 3 pts regular red raspberries, 2 pts purple raspberries, 1 pt black raspberries.
Ran thru strainer and got 10 cups of juice.
Nearly 2 boxes of pectin (perhaps half to one tablespoon short).
8 cups sugar.
Stir pectin into fruit juice in stockpot.
Bring to a full rolling boil on high heat, stirring constantly.
Stir in sugar quickly, return to a boil and boil for one minute, stirring constantly.
Remove from heat, skim foam, ladle into jars.
Process in canner 10 minutes for jam, 4 minutes for jelly.
Made 12 half pint jars and 2 pint jars.
Took 24 hours of cooling before setting up properly.

and, a 13 second video of how awesome the strainer thing is to use