running 8 cups of fresh picked, frozen, then thawed strawberries thru my Norpro strainer. look at all that yummy juice!
the solids and seeds that get strained out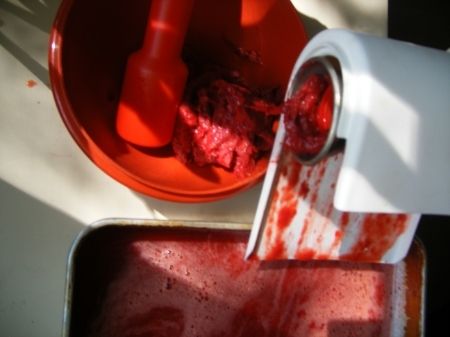 6 cups raspberries
8 cups blueberries
3-4 cups of blackberries
berry change equals juice color change
in one pan we had 9 cups of juice and 5 1/2 cups sugar
in the second pan we had 7 1/2 cups juice, and 4 cups sugar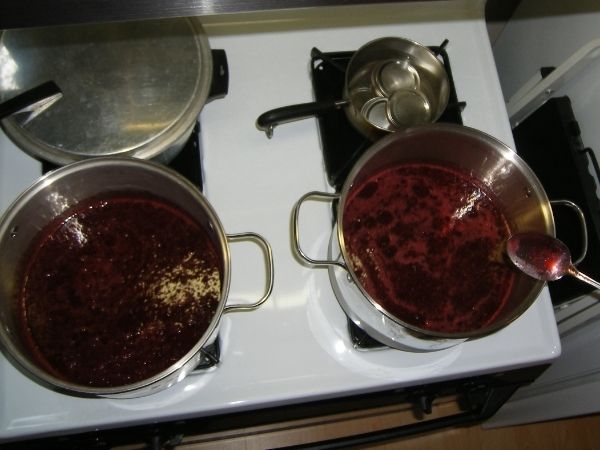 cooking the juice down makes foam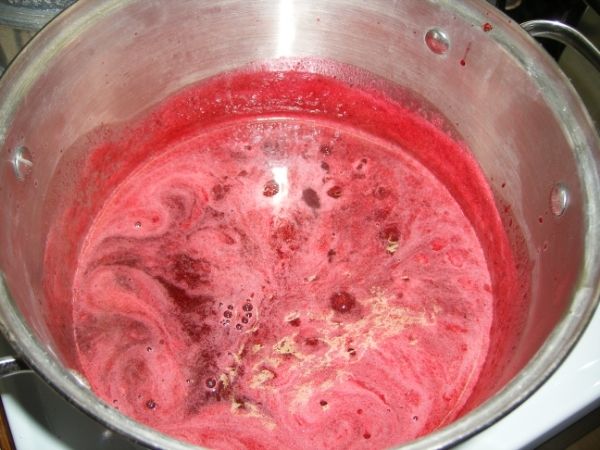 scoop the foam off before filling the jars
the little jam jars can all fit in a pot of water to boil/sterilize. the bigger jars have to be done in the sink.
lids need to be heated/sterilized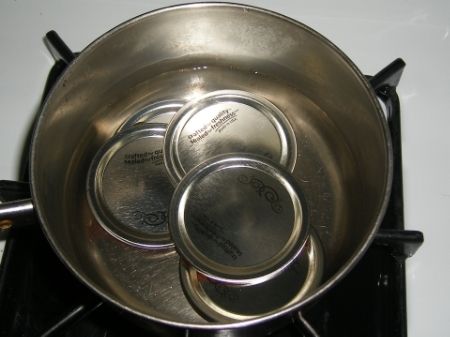 filling the jars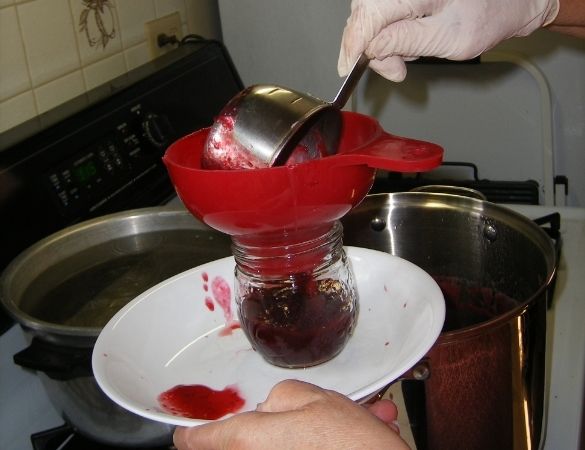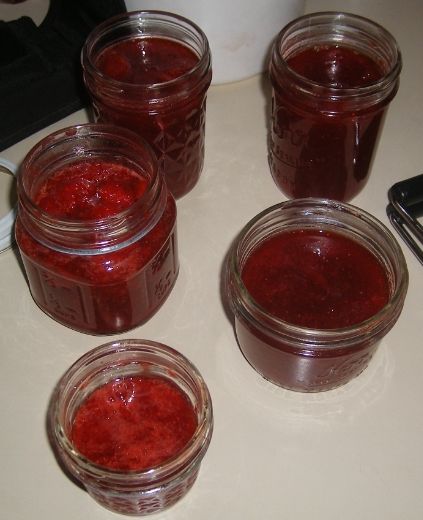 yummy yummy! 11 jelly jars (1/2 pints) and 4 pints of jam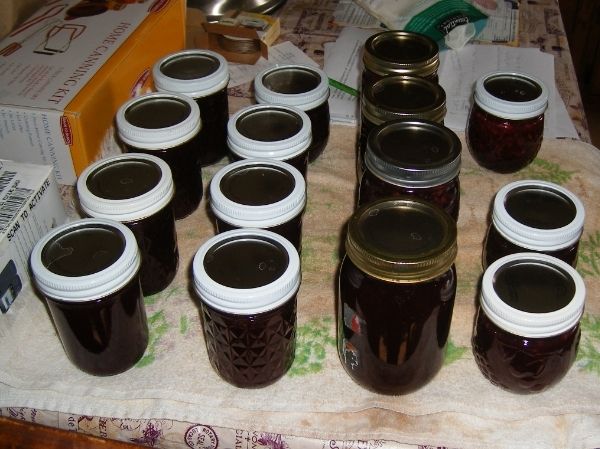 we didnt add any surejel, because the last time we made jam we used too much and it was difficult to spread. this time it was very runny. so technically we made syrup, not jam. still, it tastes FABULOUS.
bonus video of the strainer in action